It was a wet one, but those who endured the torrential rain, hail, thunder and lightening had a great time golfing at Persimmon County Club on September 18.  For the first time in our 22 year history, the tournament sold out with 144 golfers and a record number of sponsors.  Over $61,000 was raised to support the work of the education foundation and the students in our district.
Thank You to our 2017 Sponsors:
Platinum Sponsors:
 First Student, Floor Solutions, Fortis Construction, Gresham Sanitary, Sodexo and P & C Construction.
Gold Sponsors:
Advanced Alarm, BLRB Architecture, BeginRIGHT Employment Services, Catalyst Financial, Cornerstone Construction Management, Interlaken, J. Frank Schmidt, Lease Crutcher Lewis, NW Waterworks, OPSIS Architecture, Pacific Office Automation, Paul Davis Restoration, Roger Sayles Excavation, Speedy Septic, Suburban Auto Group, Boydstun Equipment, USI Northwest, ValleyScapes, and Wild Mike's Pizza.
Silver Sponsors:
BBT Architects and Bremik Construction
Bronze Sponsors:
Burns Feed Store, DLR Group,  Duck Delivery, Joe Swift/State Farm Insurance, and Justin Fox/Allstate Insurance.
Special Sponsors:
Gresham  Glass –  Beverage Sponsor; Clackamas County Bank-  Lunch Sponsor; Gresham Ford-  Hole-in-One Sponsor; Interstate Meat – Prize Sponsor; New Energy Technology, Inc – Prize Sponsor, US Bank – Lunch Sponsor, Pacific Crest Construction – Beverage Sponsor and Bag Drop Sponsor, P & C Construction – Putting Contest Sponsor and Moen Machinery – Putting Contest Prize. Hollywood Signs – Sign Sponsor.
Funds raised through the golf tournament benefit every school in the Gresham-Barlow School District. Since its beginning in 1994, the GBEF has given the district over $2 million through classroom Innovation Grant awards and literacy support. These programs enable teachers to offer innovative classroom projects and enhancements beyond what tax dollars can provide.
DETAILS
When our 2018 date is secure, we will post additional details.
Thank you to our 2017 Sponsors:
Platinum Sponsors:
Gold Sponsors: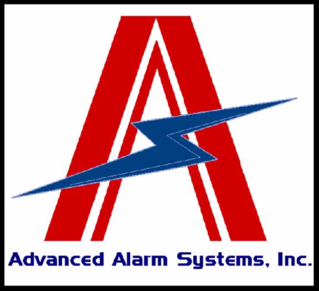 Roger Sales Excavating


Silver Sponsors:
Bronze Sponsors:

Justin Fox, Allstate Insurance  
Joe Swift, State Farm Insurance  
Special Sponsors:
Hole in One Sponsor
  Lunch Sponsor

  Beverage Sponsor
Interstate Meat, Inc
Prize Sponsor
   Putting Contest Sponsor
Bag Drop and Beverage Sponsor
Lunch Sponsor
Putting Contest Prize Sponsor